And in Bismarck, North Dakota, in April, that's saying something.
That's right, the black bus came back to town, with another black bus following along. I mean there are TWO buses this year, bringing all the wonder of Magic Men Live back to town!
If they come to your town, and you haven't gone….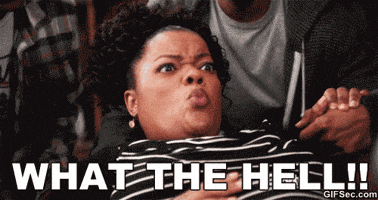 Actually, I shouldn't complain. We are a small venue, something short of 600 seats, I estimate. We weren't quite sold out tonight (I blame it on Sunday). Add to that some changes in the show, and this is what I was left with!
I'd like to complain, however, I can't stop smiling and form the words.
I was hands-on with my three favorites, but they were there, and then gone in a flash. Literally, hundreds of women were screaming their names!
In previous shows they've set up personal dances on the stage, and had guys up there gettin' their love while the rest of the men work the audience. I almost like that better than their new Hot Seat segment, mostly because, divide and conquer all those crazy screaming women!
They have added new material this year, and there are some gems you won't want to miss!
Ashton – His Netflix and Chill just gets more dorkalicious every year. It was awesome to see him working the crowd tonight. My friend got the up close and personal treatment from him, and after she quit shaking, she kept saying, "I've never had my hands on anything like that!" He has an easy manner, asked us if this was our first show. We told him we'd come last year, and he asked what we thought of the changes. He was sweet, and friendly, and most importantly let us feel like he didn't have another thing to do besides stand, and visit (mixed with a bit of hugging and dancing) with us. Nice to see him dancing more.
Valentino– I'm only going to say, the new bit is jaw-droppingly gorgeous. I can't say more without giving away delightful things that you should go see for yourself. Regret? Tonight when he clasped my hand, I should have pulled him over and the women in front of me be damned. One of the bills was for him! I was so shell-shocked last year, and didn't have a clue what was going on, this year I was ready but too slow! Grrrrrr.
Christian- There's an old hymn, something along the line of Lord, Lord, Lord. Usually it brings a smile to my face because of Ralphie May–until tonight, that is. Christian has upped his game… He was the show stopping favorite last year, this year he left me speechless. Trust me when I say, if you love Cowboy Christian, get your tickets now before some show in Vegas snaps him up and we're no longer spoiled by him coming to where we are.
A couple of shout outs tonight, DJ, wow, the dancing was spectacular!
Myles, I missed you! I know you're doing a new thing, but your absence on stage was noticed! I love the way you strut your stuff between acts. I like having you out there doing what you do best with that mouth of yours. You're the glue, I wanted more of that quick wit, and wink, wink!
Travis, yes, you and that belt certainly caught my eye. There is something about a man who moves like you, and is that comfortable with a leather strap in his hand. I expect exciting things from you.
It's not too late ladies, check out their tour dates and buy your tickets!
I saved the best for last. I wouldn't even have known about this except I follow Magic Men Live on Snapchat  they are doing meet and greets after the shows! If you're a ticket holder, you can purchase a meet and greet pass. I didn't and I'm kicking myself! Only a limited number of passes are sold and all the Men show up!
Something else for me to look forward to, next time….
Save